Utica Dental Laboratory is proud to introduce new advancements in 3D printer technology for Night Guards and Bite Splints. Through our partnership with Dentsply and Carbon, we are happy to announce a breakthrough in 3D printer resin. KeySplint Soft Clear™ is a unique 3D printing resin for manufacturing dental splints and nightguards in Carbon M Series printers using breakthrough Carbon Digital Light Synthesis™ (DLS™) Technology.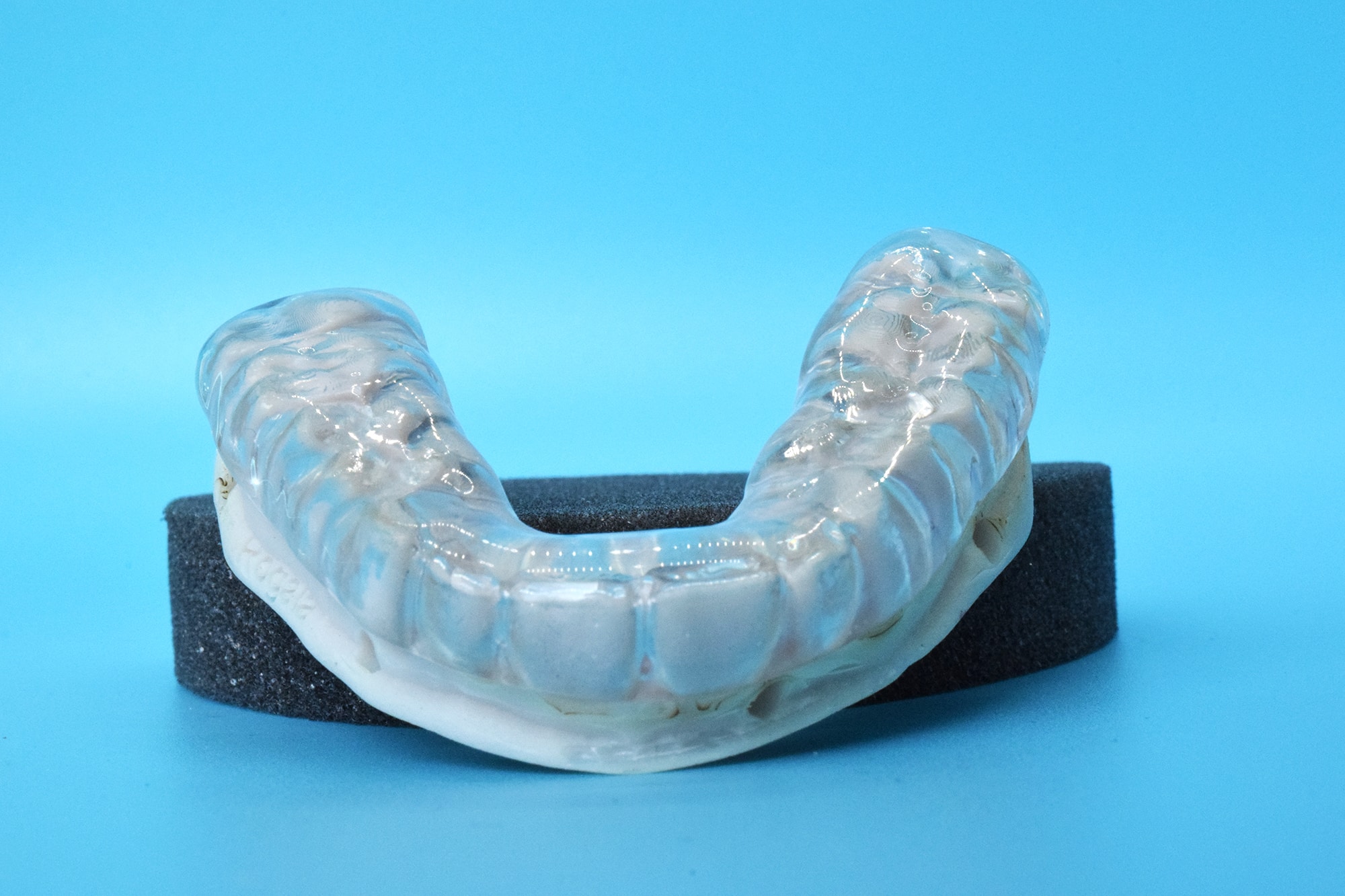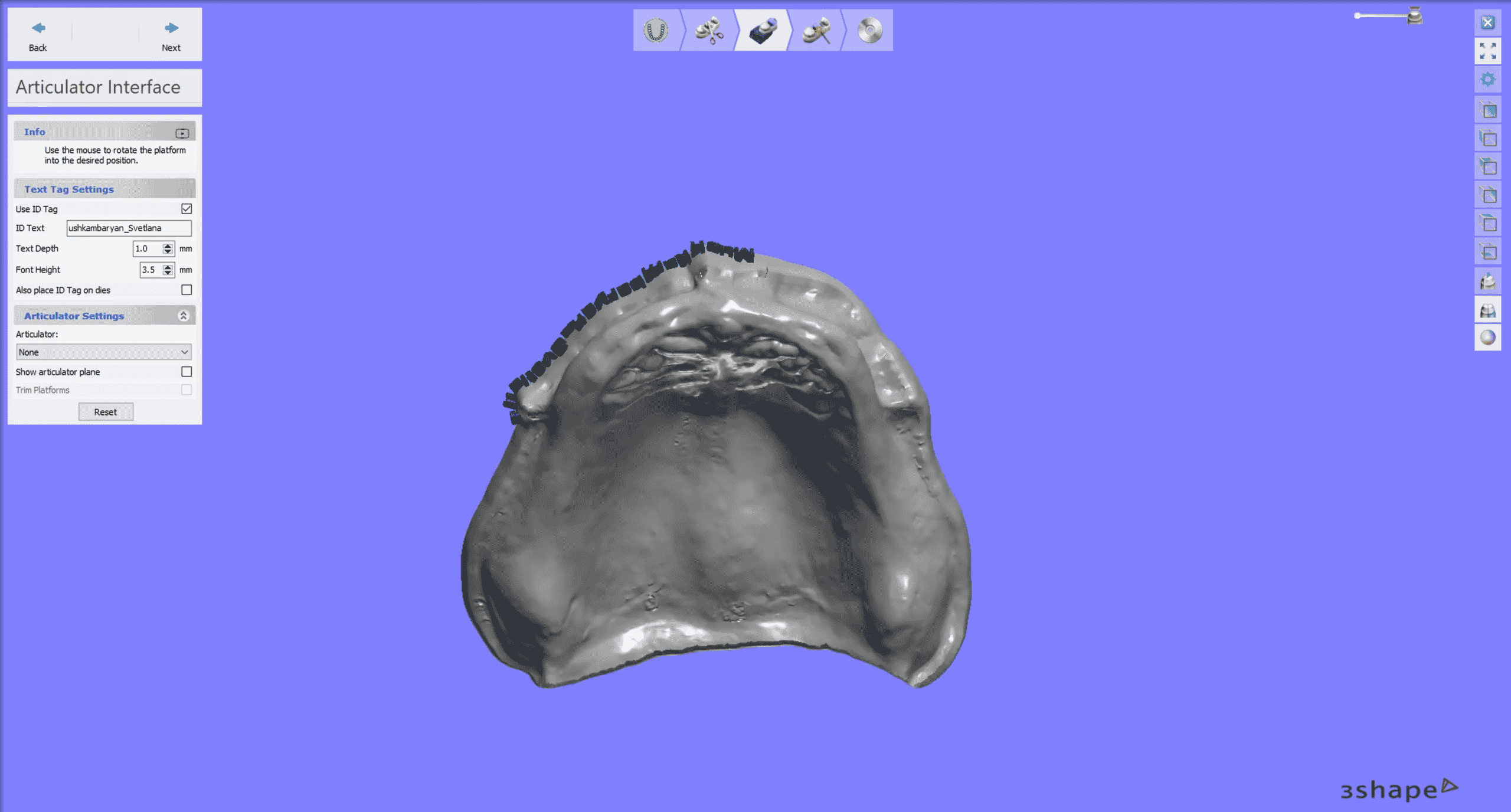 Material for splints, bite planes, mouthguards and nightguards
KeySplint Soft™ Clear for Carbon printers is sold by Keystone distributors for use in the United States and Canada to produce dental splints on the Carbon M Series Platform.
The superior material properties of this printable resin combines the effectiveness of a hard splint with the comfort and flexibility of a soft splint for a final product with unparalleled detail and precision that is not brittle and has high stain and abrasion resistance.
This resin is designed exclusively for the Carbon platform for efficient, high-quality, high-speed splint production and allows labs to produce 6x more splints than traditional production while increasing profit per unit by 75%.
Indications for Use: KeyPrint® KeySplint Soft™ Clear is indicated for the fabrication of orthodontic and dental appliances such as mouthguards, nightguards, splints and repositioners in the US, Canada, EU, Australia and New Zealand. Additionally, the material is also indicated for the fabrication of snoring appliances and bite planes in the US, Canada, EU, Australia and New Zealand.
Send your digital scans in-system by searching for Utica Dental Lab. Or, send your .stl scans directly to us at scans@uticadentallab.com.
Looking For Something Else?