Full Arch Zirconia Implant Prosthesis
The "All on 4" Dental Implant Prosthesis offers edentulous patients a unique, highly esthetic, fixed implant solution made from 100% zirconia. The exceptional flexural strength of zirconia (up to 1465mpa) offers high resistance to chips and fractures while providing the patient with the stability needed to improve chewing and phonetic functions.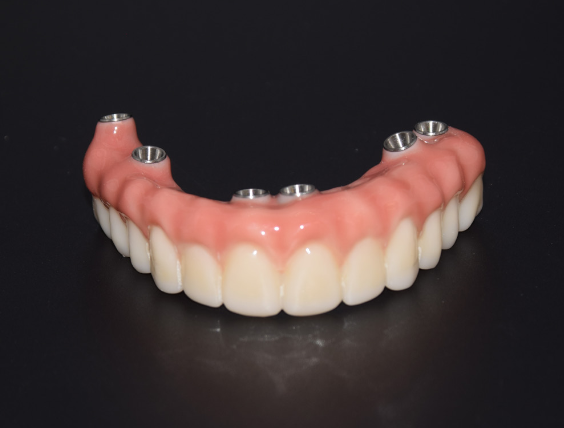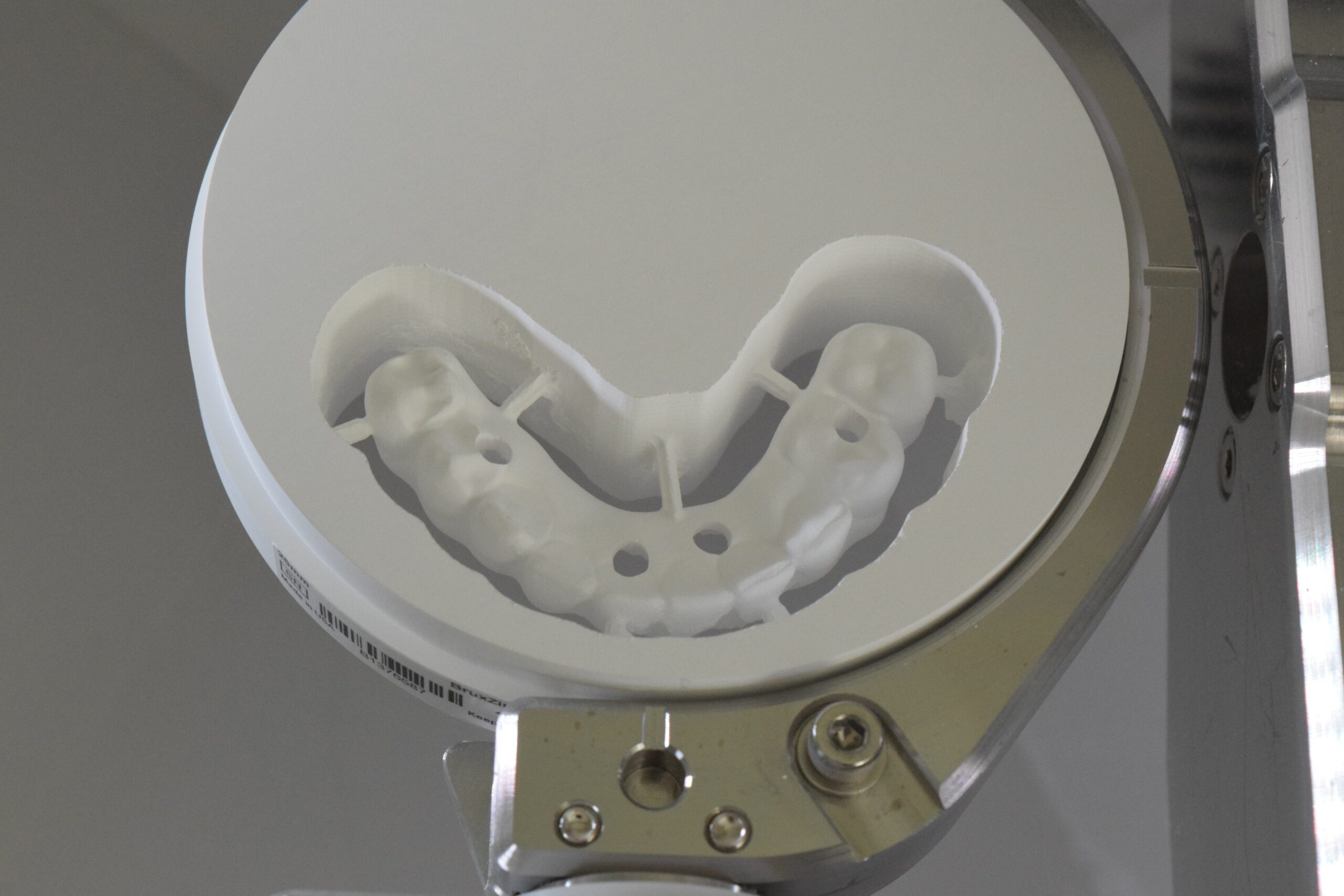 Using a mix of traditional denture techniques and the most advanced CAD/CAM technology, we can provide a passive, natural looking, and precisely fitting restoration. A screw-retained wax try-in with denture teeth is first provided to ensure the correctness of selected tooth shade and shape, as well as tooth setup and occlusion. After the try-in is confirmed by the patient, a temporary PMMA appliance is fabricated via CAD technology from the wax try in. The PMMA provisional appliance will provide a more definitive evaluation of the final prosthesis. The "All on 4" Dental Implant is a complete edentulous solution that will stand the test of time.
Download An Implant Prosthesis Protocol
The Implant Prosthesis protocol is a step-by-step guide to building and placing your full zirconia arch. The process includes 5 steps that help to ensure the accuracy of the prosthesis and the comfort of the patient.
Special Thank You to Dr. Brian Jackson DDS
Dr. Jackson is a Diplomate of the American Board of Oral Implantology/Implant Dentistry
(ABOI/ID) and an Honored Fellow of the American Academy of Implant Dentistry (AAID).
Send your digital scans in-system by searching for Utica Dental Lab. Or, send your .stl scans directly to us at scans@uticadentallab.com.
Looking For Something Else?