Our Digital Dentistry Catalog
Utica Dental Lab has retrofitted its equipment to embrace a full digital dentistry workflow.
The combination of various 3D printers, scanners, modeling software and mills has led to innovative new techniques. In many cases, adjusting traditional lab techniques to incorporate a digital workflow has dramatically improved accuracy.
While there are still some limitations involved with the digital dentistry workflow, nearly all of our products can be made via CAD/CAM design and 3D printing.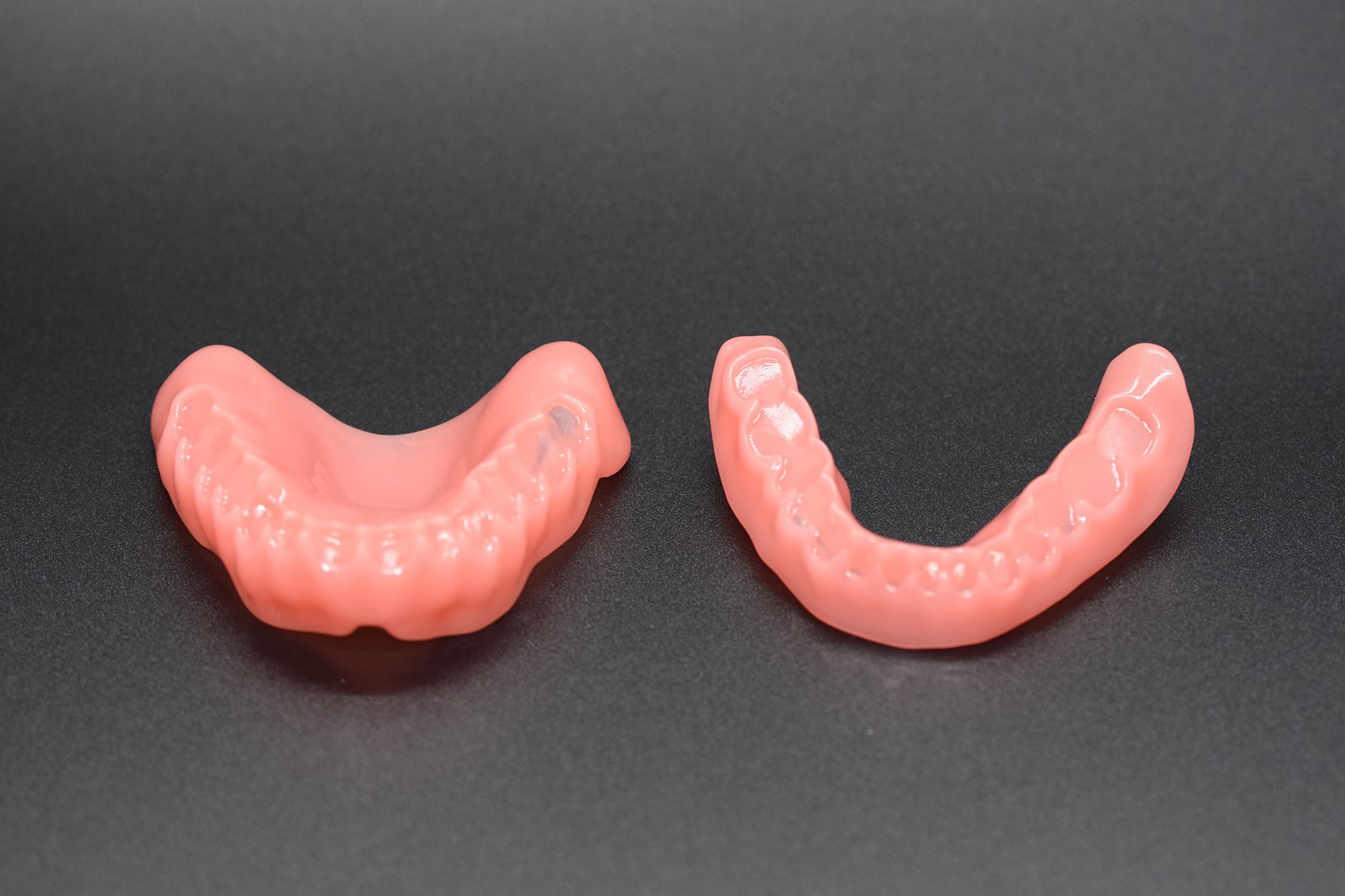 3D Printed Digital Dentures
Utica Dental Laboratory is glad to bring to you the first digital, 3D printed, Lucitone Denture.
A revolutionary technique which utilizes advancements in 3D printer and benchtop digital scanner technology, our 3D digital dentures are sure to impress.
With nothing more than a traditional Impression, Utica Dental Lab can provide a full denture that is structurally similar to Lucitone 199.
Lucitone Digital Print 3D Denture Resin exceeds ISO requirements for materials with improved impact resistance. Teeth are 3D printed with "dima Print Denture Teeth" by Kulze
Are your patients worried about the unreliability of temporary appliances such as flippers, revealing partials like acrylic with metal clasps, or expensive options like implants?
Then TCS Flexible Partials are the ideal choice. TCS Flexible Partials are made of biocompatible material that is non-toxic and contains neither BPA or unsightly metal clasps.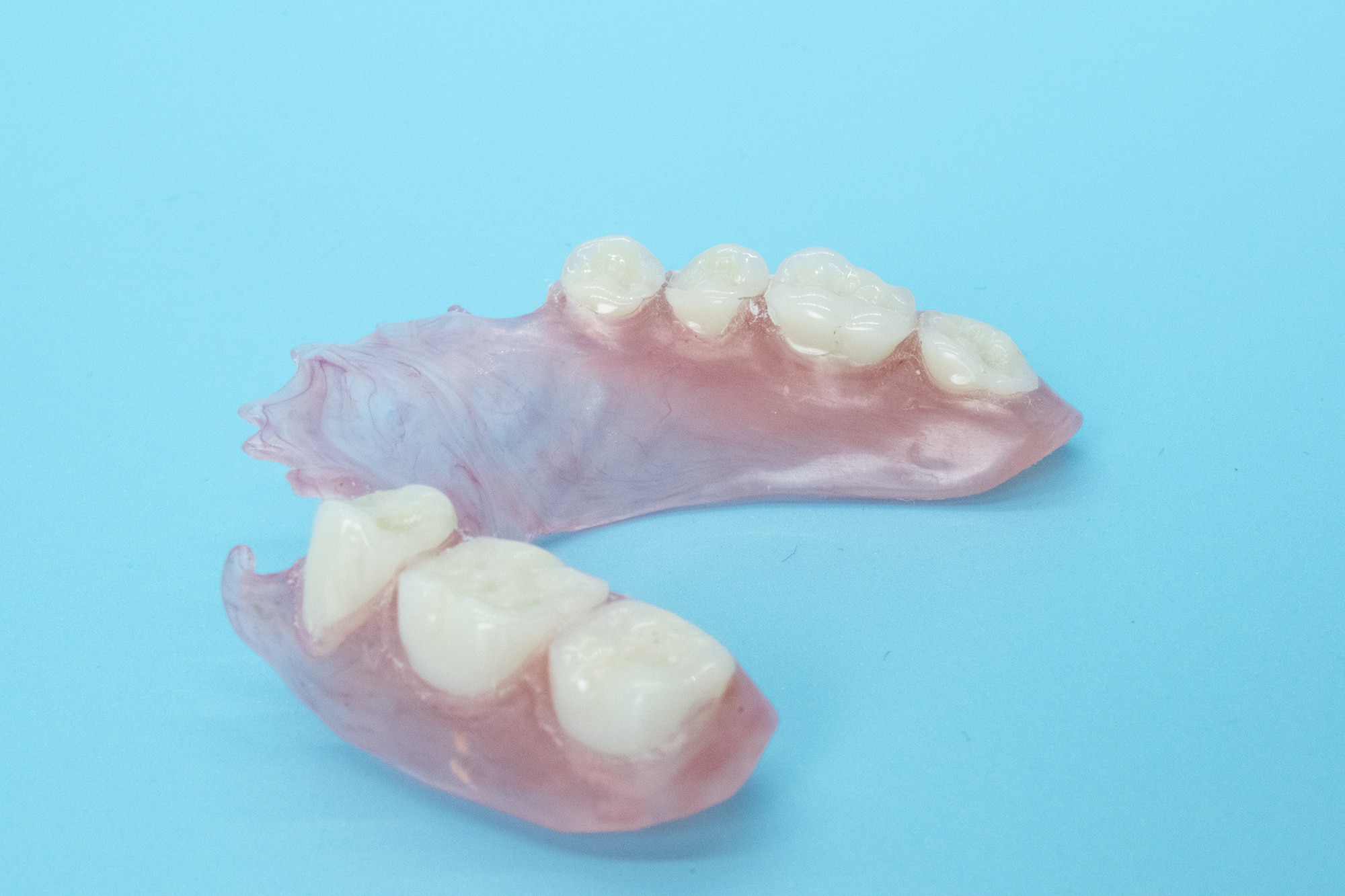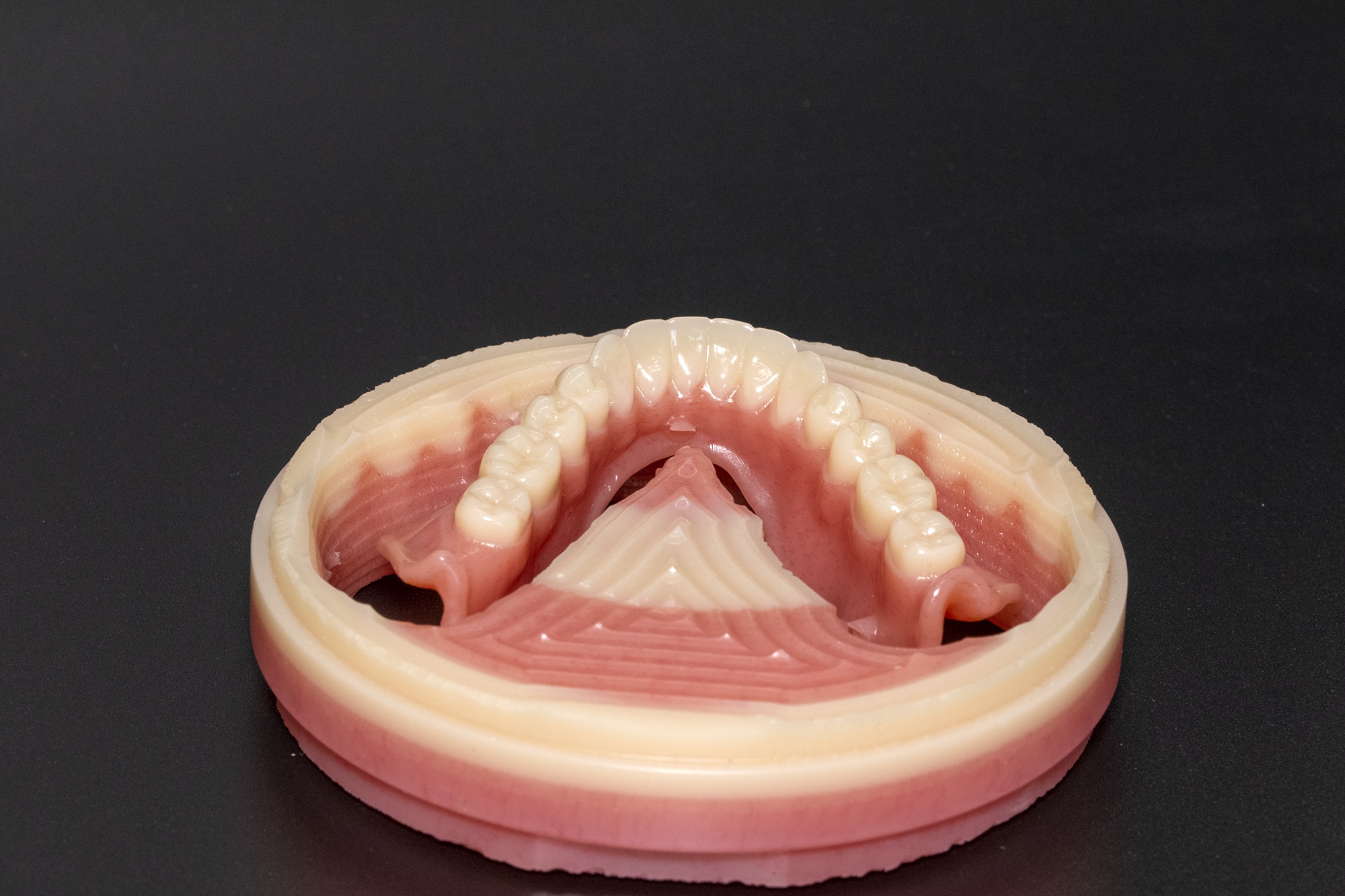 Ivotion Milled Monolithic Denture
The Ivotion Denture system comprises a complete digital manufacturing process which allows you to create high-quality removable dentures.
The integrated workflow involves digital laboratory fabrication methods and established clinical treatment steps. The new monolithic disc, which is at the core of this system, features both tooth and denture base materials.
Utica Dental Laboratory has upgraded its metal partial manufacturing! Utica Dental Lab is proud to announce that as of May 2020 all cast metal partial frames have been upgraded to DMLS (Direct Metal Laser Sintering) frames.
Utilizing new technology in 3D printing, Utica Dental Lab will provide its' clients with a far superior product. Combining a Computer Aided Design process with a Digital Metal Laser Sintering manufacturing process will lead to a new standard for RPD production for years to come.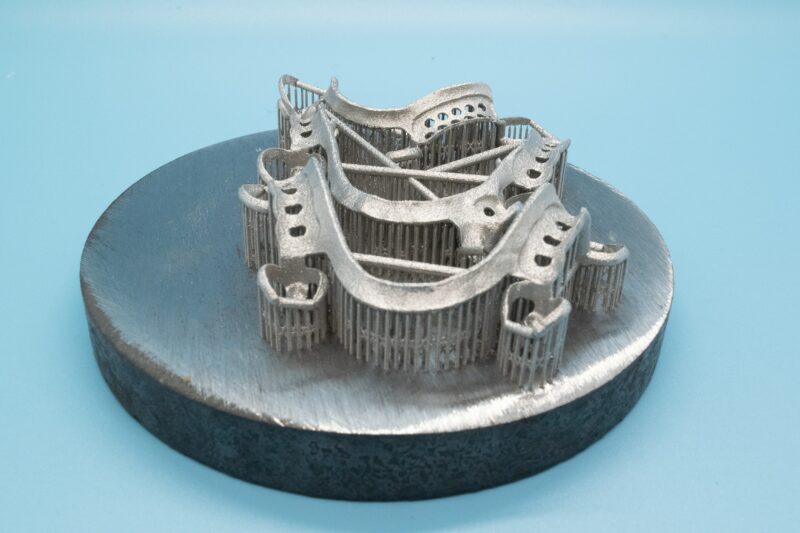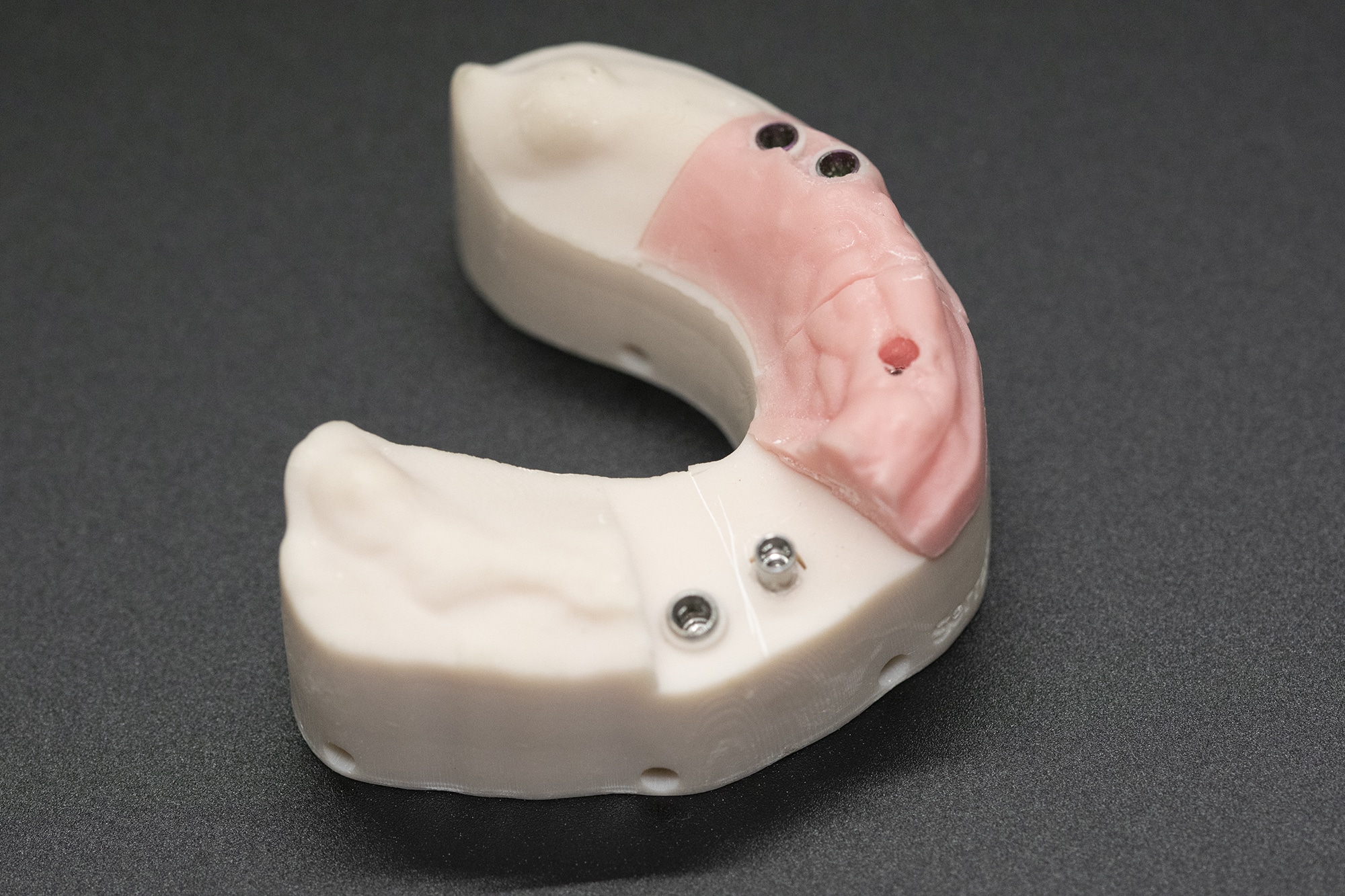 Utilizing advanced Carbon DLS 3d printing technology
94% to 96% surface
accuracy within 50 and 10 microns
Printed models are solid on the inside like injection-molded parts
3D Printed Guards and Retainers
Utica Dental Laboratory is proud to introduce new advancements in 3D printer technology for Night Guards and Bite Splints. Through our partnership with Dentsply and Carbon, we are happy to announce a breakthrough in 3D printer resin. KeySplint Soft Clear™ is a unique 3D printing resin for manufacturing dental splints and nightguards in Carbon M Series printers using breakthrough Carbon Digital Light Synthesis™ (DLS™) Technology.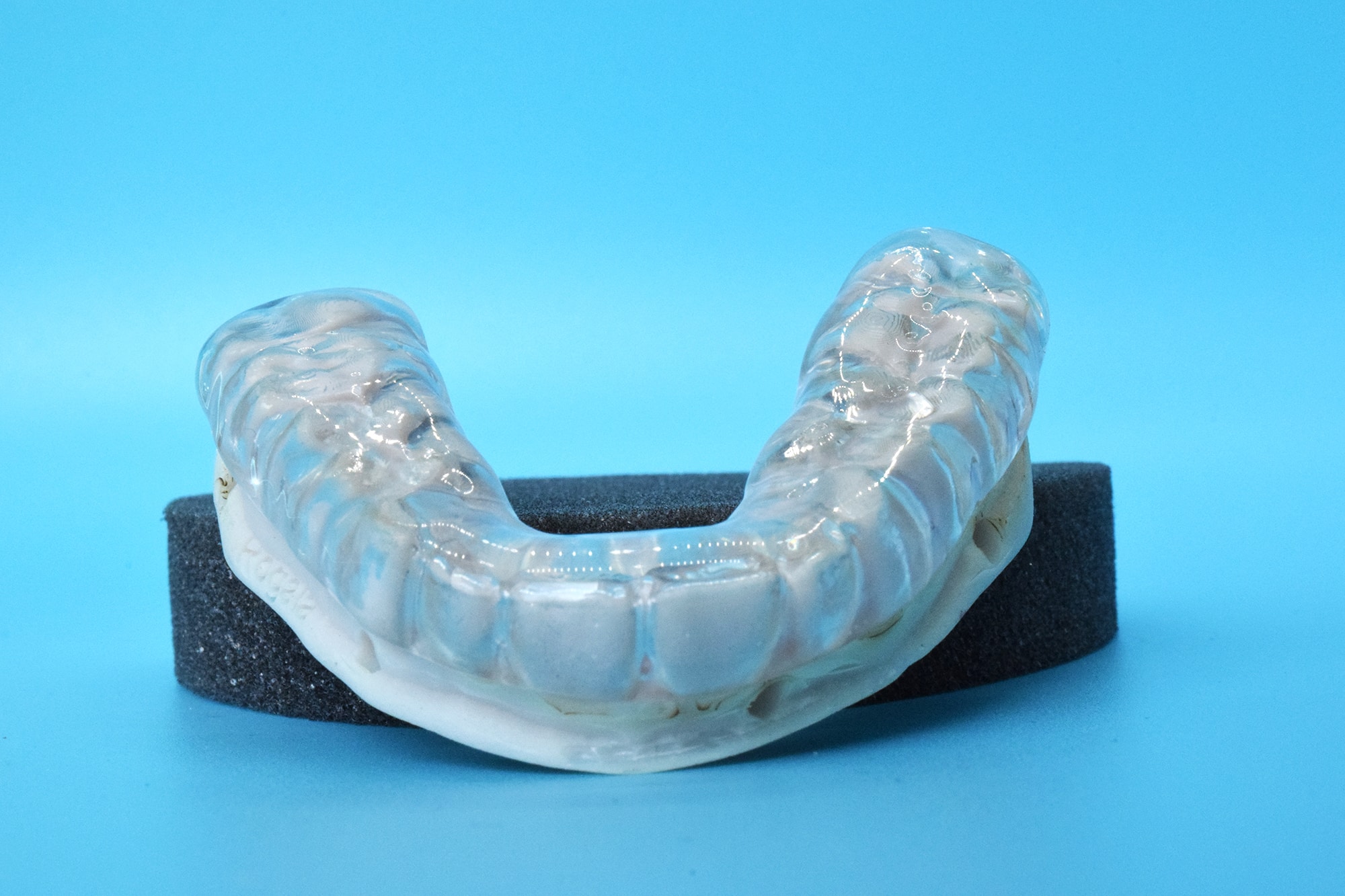 Send your digital scans in-system by searching for Utica Dental Lab. Or, send your .stl scans directly to us at scans@uticadentallab.com.
Looking For Something Else?