3D Printed Metal Partials
Utica Dental Laboratory has upgraded its manufacturing for metal partials! Utica Dental Lab is proud to announce that as of May 2020 all cast metal partial frames have been upgraded to DMLS (Direct Metal Laser Sintering) frames.
Utilizing new technology in 3D printing, Utica Dental Lab will provide its' clients with a far superior product. Combining a Computer Aided Design process with a Digital Metal Laser Sintering manufacturing process will lead to a new standard for RPD production for years to come.
3D Printing Technology has far surpassed traditional metal casting in the Dental Lab industry. In terms of providing a quality product that dentists can rely on, the DMLS process is the best solution. No other technology allows a lab technician to make the minute changes that will effect fit while also possessing the capability to manufacture on such a small scale.
Simply put: the DMLS process affords us an opportunity of precision that simply does not exist with traditional metal casting.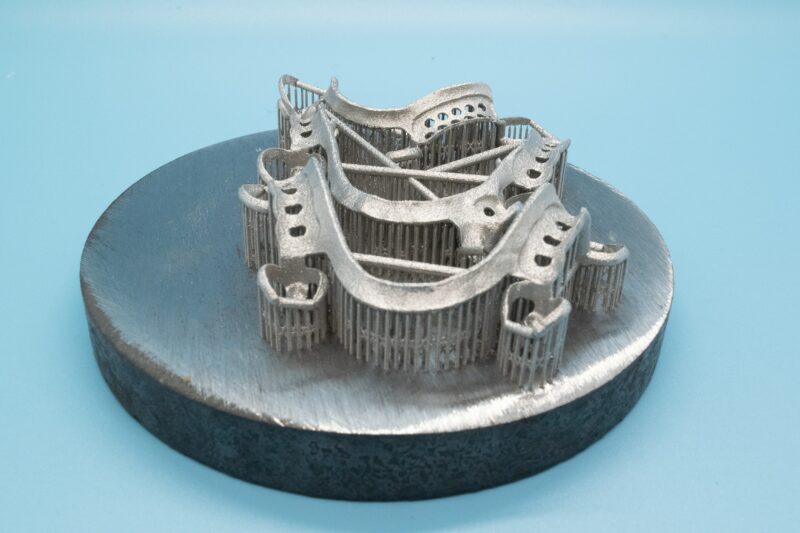 Advantages of DMLS Metal Partials
Highly customized and articulated 3D printed parts
3D printing is faster
Additive Manufacturing gives you more control
3D printing helps you create lighter parts
Good mechanical properties
Product Specifications of Metal Partials
The high-strength zirconium oxide IPS e.max Prime is versatile in its applications, and it delivers a superior level of quality and high-end esthetics. The Prime product family includes IPS e.max Prime and IPS e.max Prime Esthetic.
Send your digital scans in-system by searching for Utica Dental Lab. Or, send your .stl scans directly to us at scans@uticadentallab.com.
Looking For Something Else?