Milled full metal crowns offer a new spin on one of the oldest fixed restoration methods. Full metal crowns, and in particular gold crowns, have been in use since 2,000 BCE. Gold has been found to be used to manipulate the teeth of chieftains and people of import in the Egyptian and Philippian cultures.
An ancient Italian civilization, the Etruscans, have also been discovered as using gold for dental crowns as far back as 700 B.C. It is thought that wealth and luxury were important to these people and they put gold dental crowns to cover their teeth. Some skeletons were also found with what are essentially the first dental bridges: artificial teeth were held in place with a gold wire which then banded the fake teeth to real teeth.
Any manufacturing of dental crowns or caps has been performed with a casting method through the majority of human history.
Now, with advancement in CAD/CAM technology, dental crowns can be easily designed and milled. Utica Dental Laboratory outsources all full metal milled crowns and bridges to argen.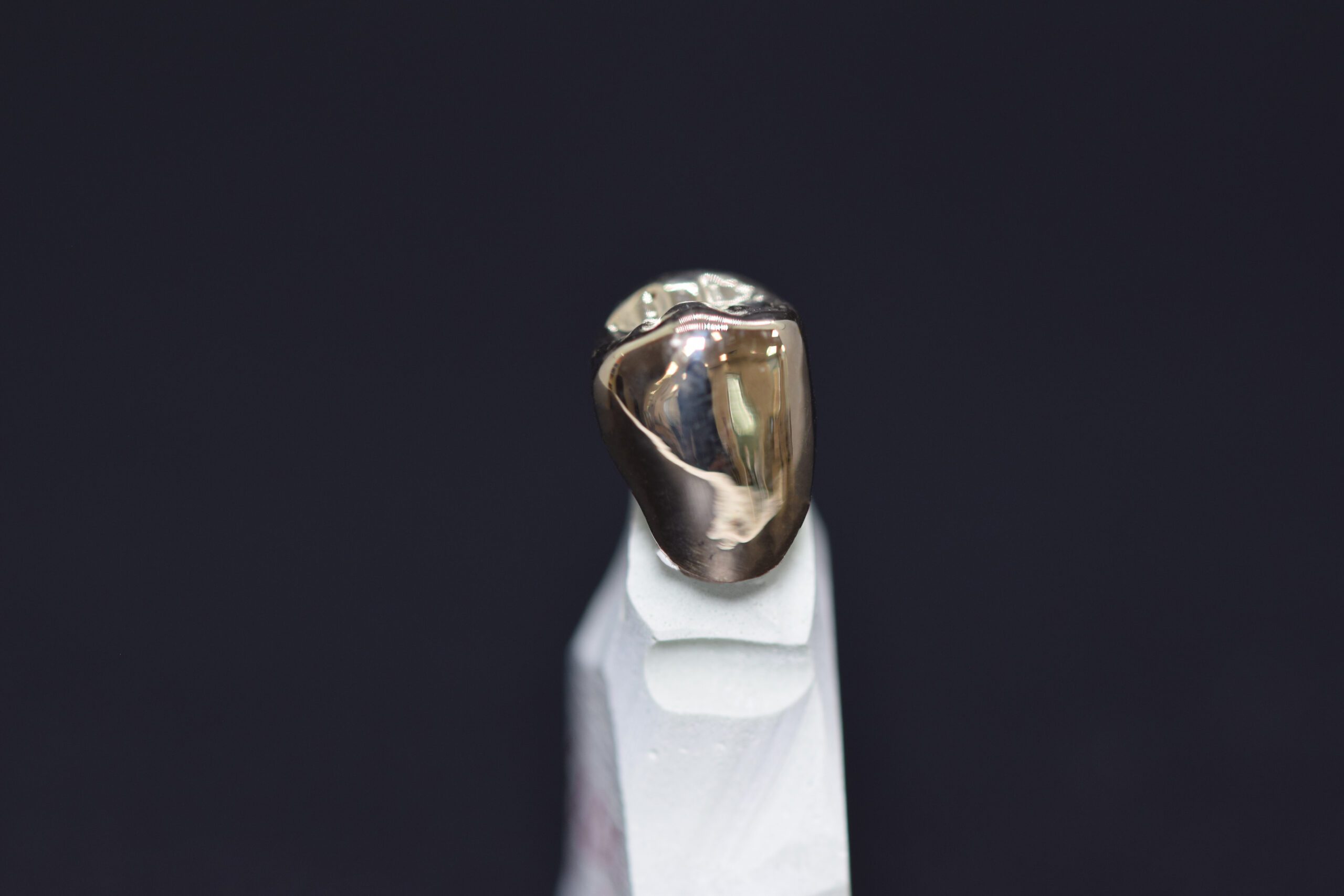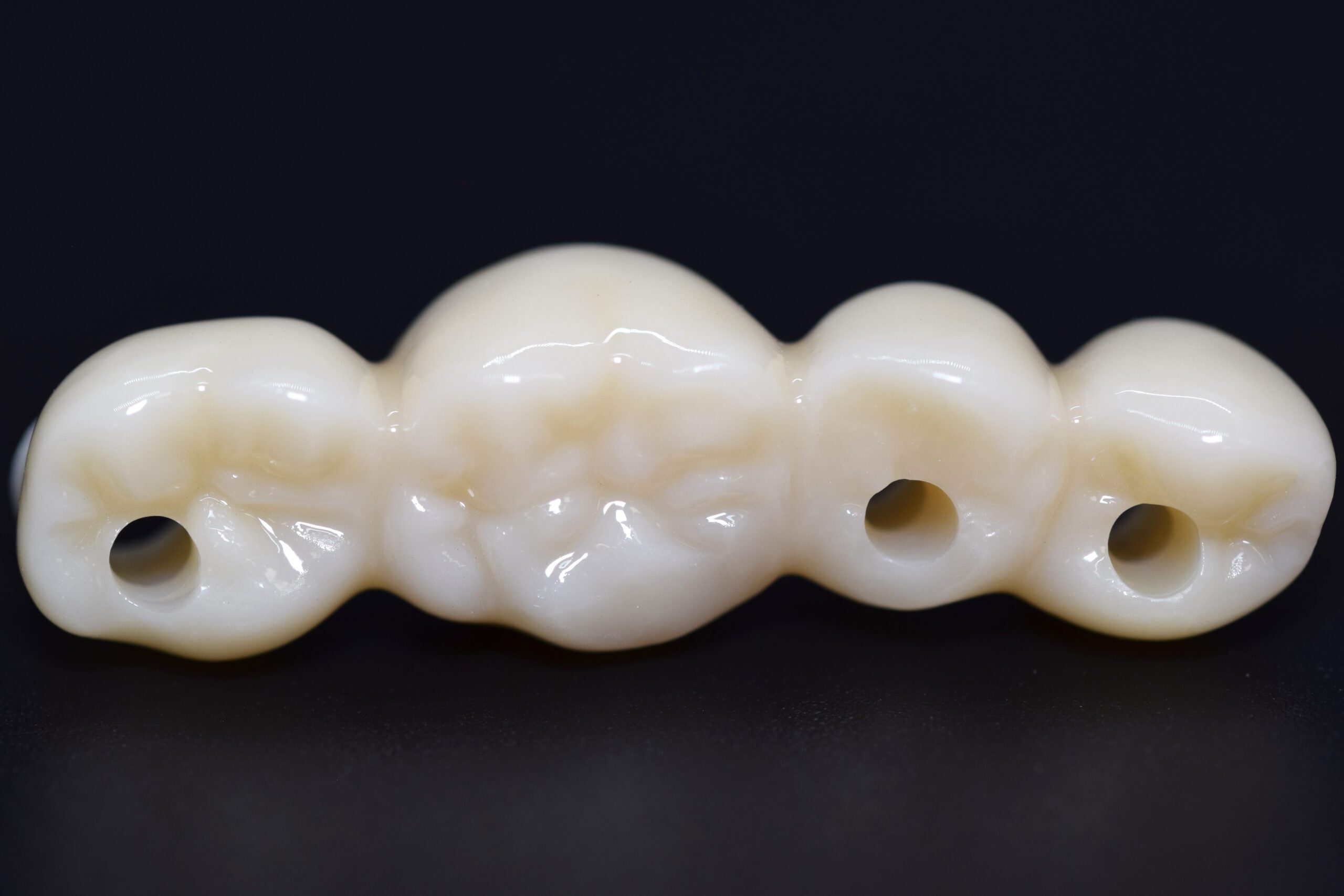 Precious and Semi-Precious Alloys
Utica Dental Lab can arrange a millable alloy from a large selection. Argen offersa comprehensive selection of Gold, Silver and Platinum based precious alloys.
See a full list of Millible Alloys offered by Argen Here.
A Fusion of Traditional and Technological Techniques
We combine classic artistry and modern technology by designing the restoration with the use of our CAD/CAM technology, thereby ensuring the best marginal integrity, as well as function and design of the restoration.
The team of experienced technicians at Argen then make use of their incredible skill to fabricate a beautiful crown in metal or gold for your patients.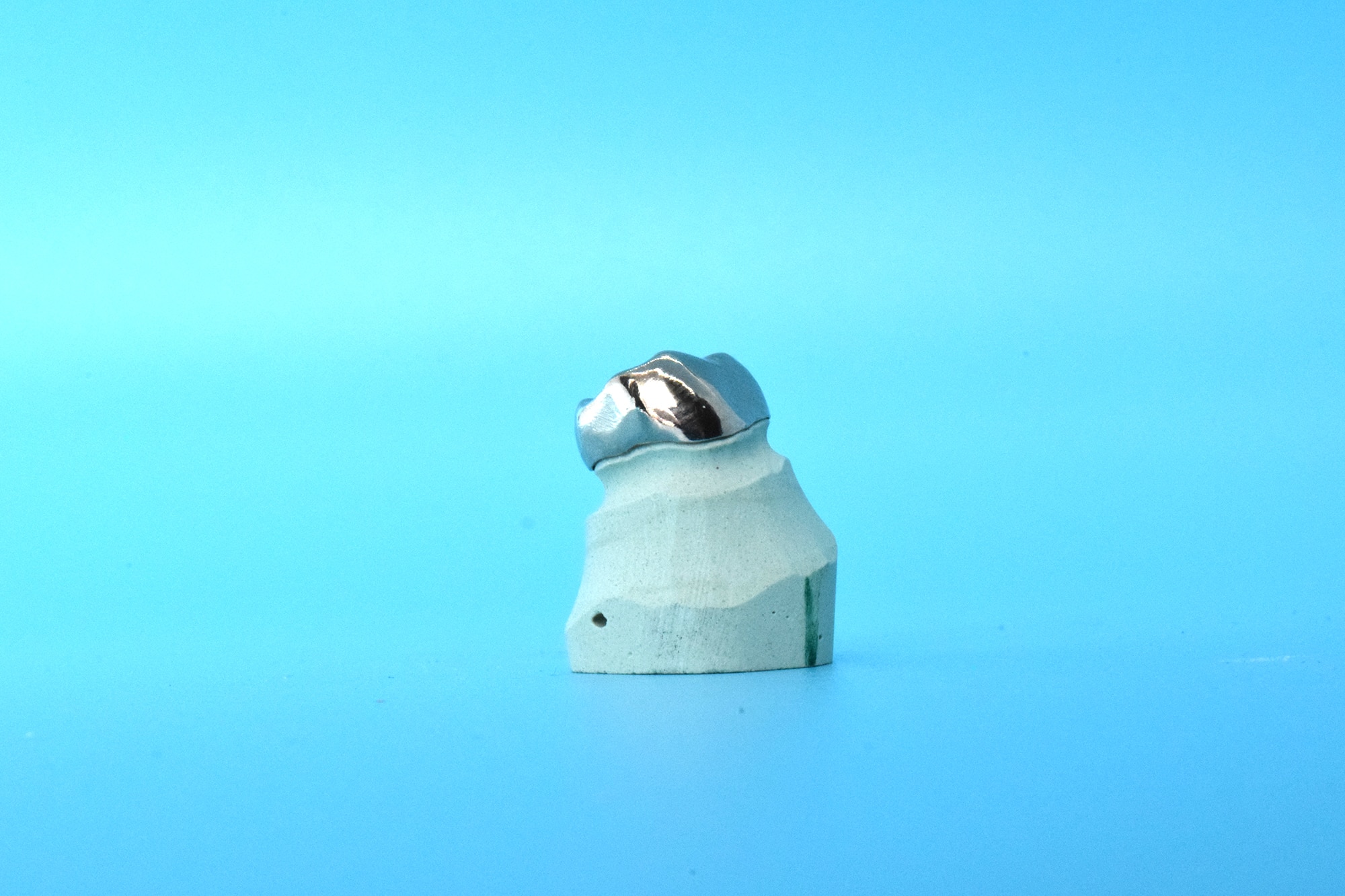 Send your digital scans in-system by searching for Utica Dental Lab. Or, send your .stl scans directly to us at scans@uticadentallab.com.
Looking For Something Else?