Looking for a Dental Lab Near NYC?
At Utica Dental Laboratory, we pride ourselves on our rich history, state-of-the-art technology, advanced materials, and unparalleled craftsmanship. As a full-service dental laboratory, we've been serving the dental community since 1954, staying ahead of the curve by continuously updating our expertise and technologies.
Discover New York City's Premier Dental Laboratory – Utica Dental Laboratory
Searching for a top-notch dental laboratory near NYC? Look no further than Utica Dental Laboratory. With our extensive range of high-quality services, we are dedicated to providing dental professionals like you with the best possible solutions for your practice. Contact us today to explore your options and learn how we can elevate your patient care experience.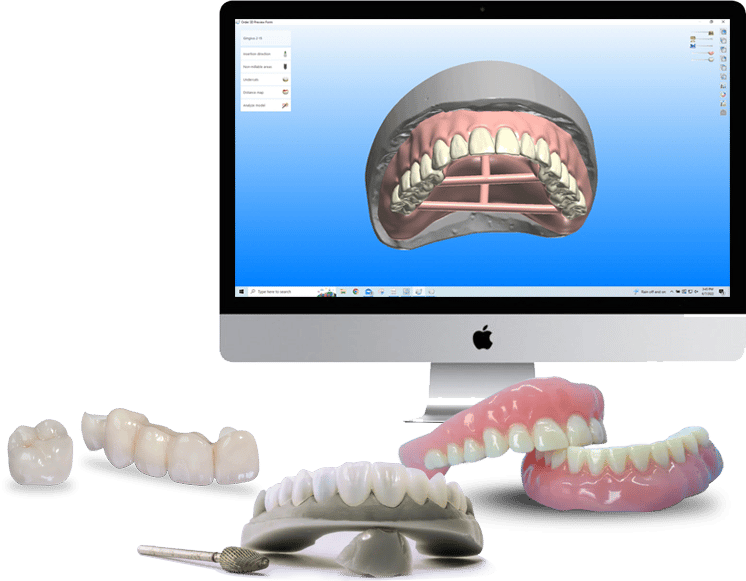 NYC's Trusted Dental Lab Partner
Situated in New York, Utica Dental Laboratory has established itself as a leading provider of dental laboratory services throughout the state. Our commitment to excellence, innovation, and exceptional client service has made us the go-to choice for dental professionals seeking a reliable and experienced partner. Let Utica Dental Laboratory be your trusted partner for all your dental laboratory needs in New York. Our unwavering commitment to consistent products, quality materials, and exceptional service has cemented our reputation as a trusted partner in the dental industry. We believe in going above and beyond to exceed our clients' expectations, ensuring that each dental solution we provide is tailored to your specific needs.
A Collaborative Approach for Exceptional Results
At Utica Dental Laboratory, we firmly believe in the power of collaboration. Our partnership approach ensures that we work closely with our clients, understanding their unique needs and requirements. By fostering open communication and working together, we can deliver outstanding results tailored to your practice.
Why Choose Utica Dental Laboratory?
When you partner with Utica Dental Laboratory, you can expect:
Over 65 years of industry experience, delivering consistent quality and innovation
Cutting-edge technology, combined with time-tested techniques and craftsmanship
A dedicated and knowledgeable team of dental professionals
A commitment to personalized service, ensuring seamless communication and support throughout the process
Experience the Utica Dental Laboratory Difference
Discover the exceptional quality and service that has made Utica Dental Laboratory the preferred choice for dental professionals across New York. Contact us today to learn more about our comprehensive range of dental solutions and how we can help you provide the best possible care to your patients.
Send your digital scans in-system by searching for Utica Dental Lab. Or, send your .stl scans directly to us at scans@uticadentallab.com.
Looking For Something Else?